Forensic Equipment & Supplies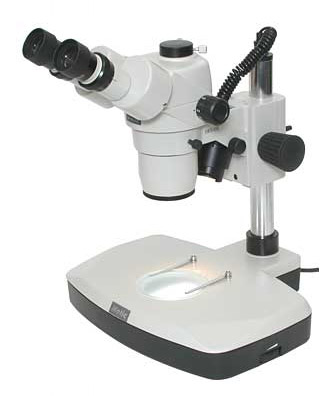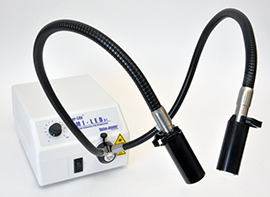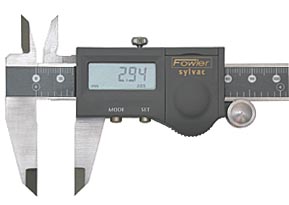 Gun shot residue kits, Forensic Stereo Microscopes, Carbon Fiber Calipers, samplers & storage, Binocular Micro / Macro Field Microscopes, Digital Colour Camera attachments, High Purity Pin Stubs for SEM, Carbon Conductive Tabs, Special Stubs for Forensic Specimen, Carbon Fiber Reinforced Tweezers.
Overview of Forensic Equipment & Supplies


Optical Microscopes & Scanning Electron Microscopy (SEM) supplies.
Gun Shot Residue (GSR) & Particle Analysis Calibration Kit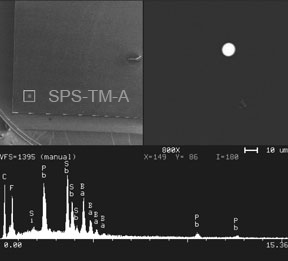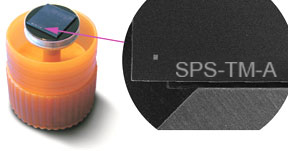 Kit Contains two test specimen: one with GSR particles and one with synthetic particles for automated particle analysis using SEM/EDS.
For forensic equipment & Gunshot residue (GSR) & control standard


Tools & Supplies you need for forensic microscopic examination.

GSR Collection Kit #16256-2 & 16256-3


An introduction to the GSR Kits.
Specialized Tweezers for specimen handling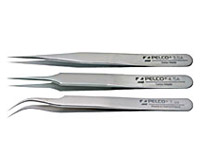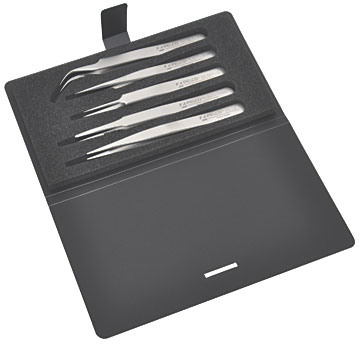 Complete range of tweezers, stainless steel, non magnetic, Carbon steel, titanium, Dumont, High Precision, Locking, gold plated, Zirconia Ceramic. Wide range of forceps for Histology, dissection, tissue forceps with teeth, Stainless steel microscopy forceps, plastic forceps. Grippers for Scanning Electron Microscope (SEM) Stub and Cylinder Mounts.
Forceps in different shapes, sizes & lengths


Finest Quality Forceps – Small/Medium with Smooth or Serrated Tips

High Quality, High Precision Tweezers


Stainless Steel, Non-Magnetic, Titanium, Carbon Steel, Stainless Steel Alloy.

Vacuum pick up pens for delicate specimen


For picking up delicate lightweight material with finger controlled vacuum
Cleaning Supplies & products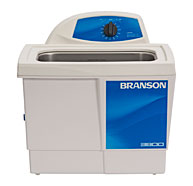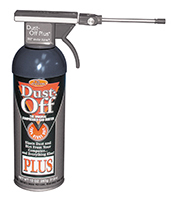 A variety of cleaning supplies and products ranging from air dusters, air guns, desiccant dryers/filters, diamond polish, paste, cleaning wipes & pads, Kimwipes, Multiwipes, critical cleaning liquid detergents, Ultrasonic Cleaners, Ultrasonic cleaning solutions, Cotton Swabs, Blade cleaning tools & brushes.
Wide range of Cleaning Supplies & Equipments


Dusting, polishing, cleaning products, Ultrasonic Cleaners & more.
Portable Field Microscope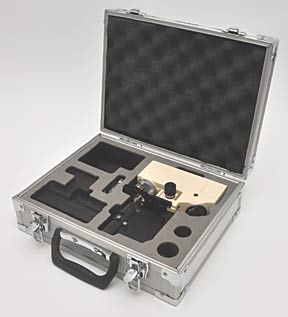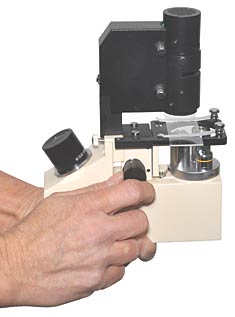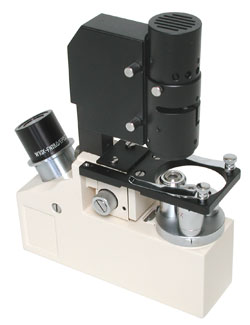 Ideal for forensic scientists, medical professionals, Geology and Biology field work and Mobile laboratories. Available in two versions. (A) Brightfield microscope with 4x, 10x and 40x objectives. (B) Phase contrast/bright field version with 4x, P10x and P20x objectives.
Light weight hand held microscope


This microscope comes in a padded protective case to withstand rigorous field use.